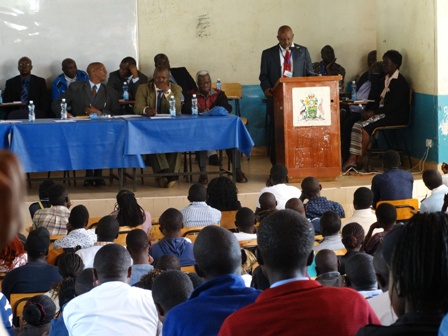 Principal's welcome Address to first years 2017/2018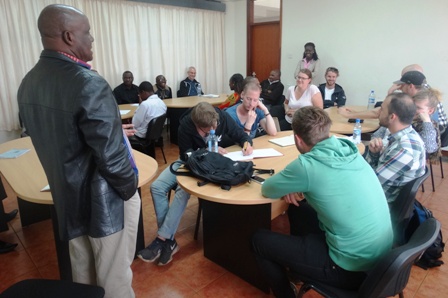 UoN&Linkoping University Exchange Program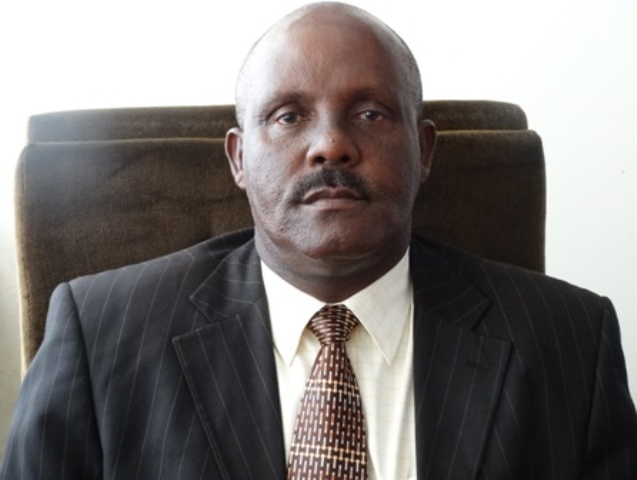 Announcement of New Chairman: Mr. Muasya Isaac.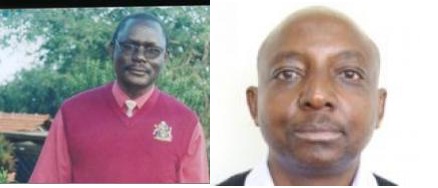 academic lecturers promotions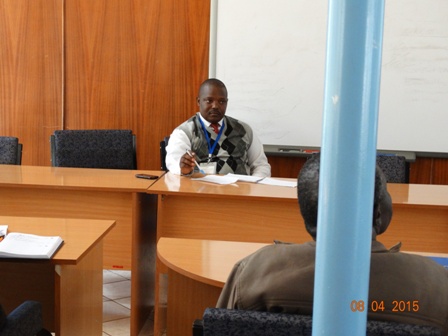 Africe Steering Committee
CEES students in exchange programme at linkoping University
Launch of Master of Education in Educational Foundations
Submitted by joyce.gathoni on Tue, 2013-06-18 09:29
Location / Venue:
Main Campus, Education Building, Theater II
Master of Education in Educational Foundations
specializing in:
History of Education
Sociology of Education
Philosophy of Education
Adult Education and Community Development
Comparative and Contemporary Issues in Education
The purpose of this course
The purpose of this course is to train Professional Educators and Thinkers in Foundations of Education of the past for understanding the present and planning a better education for the future.
The objectives of this degree program are as follows:-
To disseminate knowledge in Foundations of Education, dating from the rise of classical civilization in antiquity to the present.
To provide pre-service training and in-service professional development of teachers, tutors, lecturers and other relevant personnel.
To provide basic and capacity for policy oriented educational research in foundations of education.
To provide the learners with theories, knowledge, skills and attitudes to solve emerging and critical issues in education.
To benchmark our educational system with best practices of higher institutions of learning to accelerate the realization and achievement of Kenya Vision 2030.
3
Admission Requirements are as follows:
The common regulations for Master's degree in all faculties shall be applicable.
The following shall be eligible for admission:
A Holder of a Bachelor degree of the University of Nairobi with two subjects studied at secondary level or primary and diploma teacher training colleges.
Holders of a degree of equivalent qualifications obtained from other institutions recognized by Senate of the University of Nairobi as a comparable academic status.
A holder of any other Bachelor's degree of the University of Nairobi with at least and upper second class honours and Postgraduate Diploma in Education (PGDE) or equivalent qualifications from other Universities recognized by Senate.
Fees:
1st Year 211,500.00
2nd Year 81,500.00
Total 293,000.00
Mode of Delivery
The main media of instruction will be well designed and interactive e-learning materials available online on the University of Nairobi e-learning Portal and offline e-learning courseware. These will be supported by e-books and e-journal from the University Library and in addition well designed self-instructional modules delivered online.
There are competent and dedicated professional staff to support the students.
Application for this course
Application forms for September 2013 intake are available at the University Website and School of Education Kikuyu Campus or 8:4:4 Building at the Main Campus or at the following Extra Mural Offices listed at the end of this advert.
Application procedures for all programmes are as follows:
Application forms are available at a non-refundable processing fee of Kshs. 3000 per application in G3 Gandhi Wing at the Main Campus or at the respective Dean's or Director's Offices.
Dean: School of Education at Kikuyu Campus for all courses or
Director School of Computing and Informatics at Choromo or
At any of the University of Nairobi Extra-Mural Centres countrywide.
The application processing of Ksh. 3000 may be paid by direct deposit into the UNES/UoN Account Barclays Bank Westlands Branch A/C No. 03-073-1023948 or any Barclays Bank branch countrywide. Bankers cheques will also be accepted. Cash deposit will not be accepted.
Forms can also be downloaded from: http:/www.uonbi.ac.ke/admissions
Completed application forms together with copies of relevant certificates, transcripts, 2 passport size photographs and a copy of the application fee receipt should be returned to the respective Deans or At any of the Univesity of Nairobi Extra-Mural Offices listed beliow.
Department of Educational Foundations,
Kikuyu Campus,
P.O Box 92 -00902,
Kikuyu.
or
844 Building, Main Campus.
Nairobi Extra-Mural Centre
Main Campus, Gandhi Wing
P.O. Box 30197-00100
Nairobi
Tel:020318262 Ext 28120
Mombasa Extra-Mural Centre
Uni-Plaza Building
P.O. Box 83732,
Mombasa
Nakuru Extra-Mural Centre
Catholic Diocese of Nakuru Bldg
P.O. Box 1120, Nakuru.
Kakamega Extra-Mural Centre
Walia's Shopping Complex
P.O.Box 422, Kakamega.
Kisumu Campus
Former British Council Library
P.O. Box 825, Kisumu
6
Nyeri Extra-Mural Centre
N.D.C.U Building
P.O. Box 598-10100- Nyeri
Garissa Extra-Mural Centre
Garissa Commercial College Bldg
P.O. Box 1207, Garissa
Meru Extra-Mural Centre
Meru Post Office Building
P.O. Box 3054-60200, Meru
Kisii Extra Mural Centre
Kisii Post Office Building
P.O. Box 2461
Kapenguria Extra-Mural Centre
Kapenguria Bible College
P.O. Box 460
Lokichogio Campus
Former UN Camp
Thika Extra Mural Centre
Thika Arcade Building