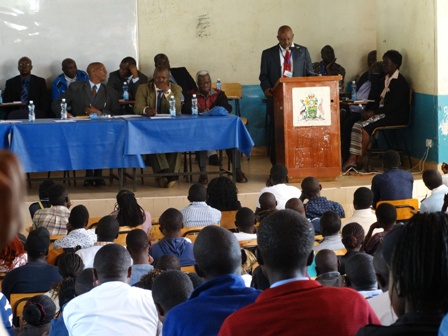 Principal's welcome Address to first years 2017/2018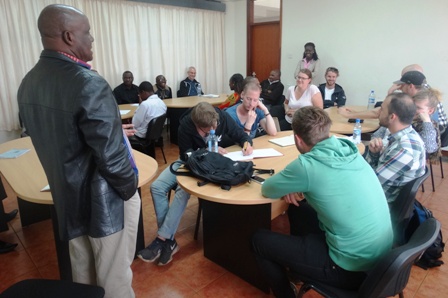 UoN&Linkoping University Exchange Program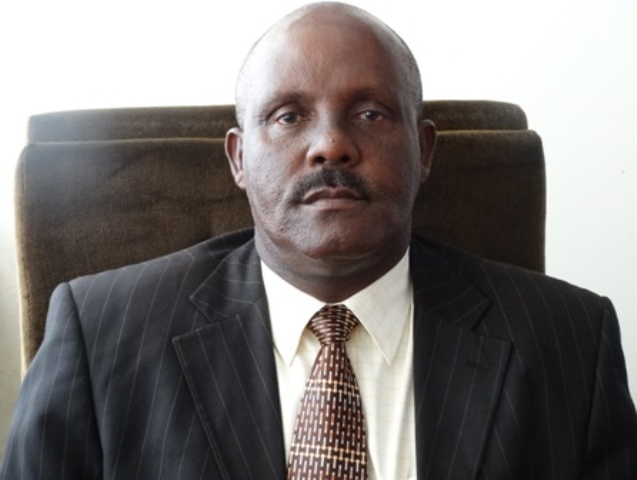 Announcement of New Chairman: Mr. Muasya Isaac.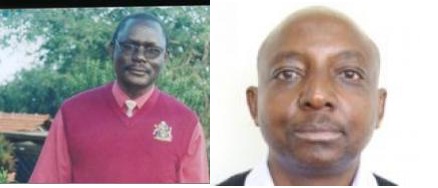 academic lecturers promotions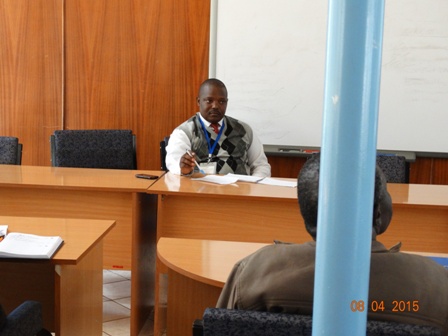 Africe Steering Committee
CEES students in exchange programme at linkoping University
Departmental Workshop at MultiMedia University
Submitted by cyrus.kamichi on Thu, 2014-04-03 18:14
Start Date:
Wed, 2014-04-02 08:00
-
Sat, 2014-04-05 01:30
The Department is holding a workshop in the MultiMedia University of Kenya. The purpose of the workshop is to draw the Departmental Strategic Plan and also the Performance Contract being cascaded to departmental level. Subsequent cascading will see the individual staff members sign performance contracts.
The workshop has officially been opened by the Principal, CEES Professor Isaac Jumba
The Principal of the College, Professor Isaac Jumba speaks as he officially opened the workshop. He assured participants of his full support and urged them to ensure that they came up with a solid document.
A group photograph of the Principal and participants in the workshop
The Principal(left) confers with Dr Muasya