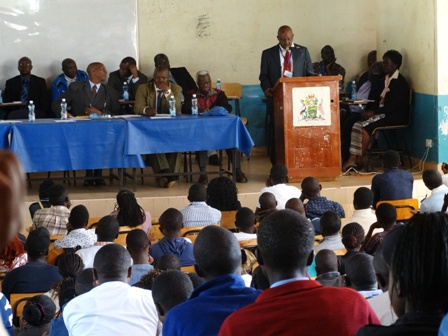 Principal's welcome Address to first years 2017/2018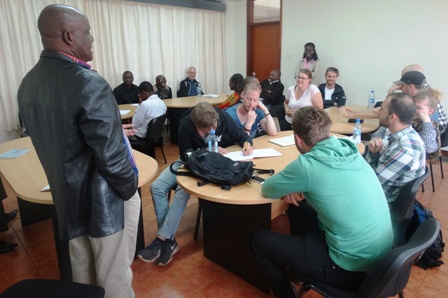 UoN&Linkoping University Exchange Program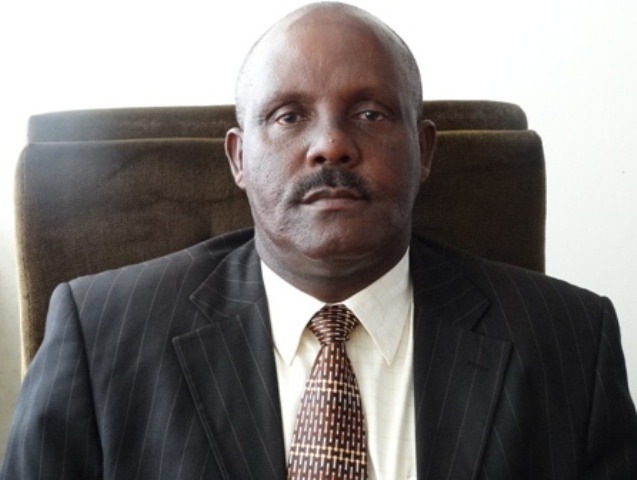 Announcement of New Chairman: Mr. Muasya Isaac.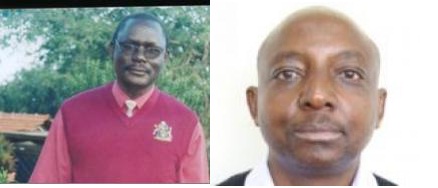 academic lecturers promotions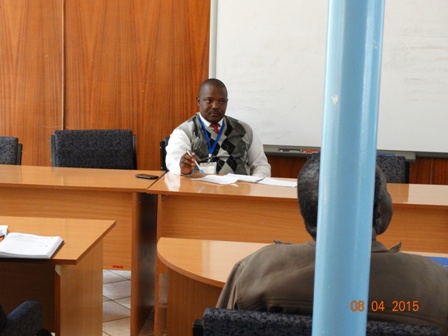 Africe Steering Committee
CEES students in exchange programme at linkoping University
COURSE OUTLINE FOR TFD 201 Philosophy of Education
Submitted by fgatabu on Tue, 2015-01-20 14:10
Start Date:
Tue, 2015-01-20 13:49
-
Mon, 2015-04-20 13:49
UNIVERSITY OF NAIROBI
SCHOOL OF EDUCATION
COURSE OUTLINE AND TERM PAPER TOPICS FOR B.ED (ARTS) AND B.ED (SCI).
12th JANUARY- 24th APRIL 2015
TFD 201: PHILOSOPHY OF EDUCATION.
Course Description:
Genesis and development of philosophical thought in Europe, Asia and Africa. Philosophical principles of the greatest (Budhism, Confucianisim, & Hinduism). African philosophy and education philosophical schools of idealism, realism, pragmatism, analytic philosophy and existentialism. Philosophies of Education – essentialism, perennialism, behaviourism, humanism, reconstructionism, progressivism and Marxism and their influence of education in Kenya.
WK. No. DATES TOPIC LECTURER
1. 12TH – 16TH JANUARY 2015 1) Genesis and Dev. of Philosophical thought KILI
2) Content areas of Technical Philosophy
2. 19TH – 23RD JANUARY 2015 1) Content Areas of Technical Philosophy (Contd) KILI
2) Methods of technical philosophy
3. 26TH – 30TH JANUARY 2015 1) The Concepts of Education and POE KILI 2) Importance of Studying POE
4. 2ND – 6TH FEBRUARY 2015 African Philosophy and Education KILI
5 9TH – 13TH FEBRUARY 2015 Oriental Philosophies and Education KILI
6. 16TH – 20TH FEBRUARY 2015 Analytic Philosophy KILI
7. 23RD – 27TH FEBRUARY 2015 Idealism and Realism EDALIA
8. 2ND – 6TH MARCH 2015 Pragmatism and Existentialism EDALIA
9. 9TH – 13TH MARCH 2015 Progressivism EDALIA
10. 16TH – 20TH MARCH 2015 Behaviourism and Reconstructionism EDALIA
11. 23RD – 27TH MARCH 2015 Perenialism and Essentialism EDALIA
12. 30TH MARCH – 3RD APRIL 2015 Marxism and education EDALIA
13. 6TH – 10TH APRIL 2015 Revision ALL
14-15.13TH – 24TH APRIL 2015 Examinations ALL
Write a documented term paper on any ONE of the following topics:
1. Genesis of philosophical thought
2. General philosophy and technical philosophy
3. Methods of philosophy and education
4. Concept of education
5. Philosophy of education and teacher education
6. African philosophy and education
7. Buddhism and education
8. Confucianism and education
9. Hinduism and education
10. Idealism and education
11. Realism and education
12. Pragmatism and education
13. Existentialism and education
14. Perenialism and education
15. Essentialism and education
16. Progressivism and education
16. Behaviourism and education
17. Humanism and education
18. Reconstructionism and education
19. Comparison of Oriental philosophy and Western philosophy
20. Pre-Socratic cosmologists and education
Writing Term Paper.
Start the topic of discussion by an introduction. Let the introduction be clear, precise and relevant to the topic. After introduction, your work must be arranged in clearly titled themes or sub-topics and have conclusion at the end. The paper should have a table of contents showing clearly page(s) where each theme is discussed. Arrange your work in logical paragraphs. For every paragraph there must be a main sentence usually known as topic sentence. The topic sentence is backed up by relevant information that coherently explains an issue. Let every paragraph end with a sentence linking it to the next paragraph.
The paper length should be between 2500 and 3000 words, whether typed or handwritten. Write or type only on one side of the paper. On the cover of your paper, write the topic title clearly, your name, registration number, mobile phone No., the unit code, the name of the unit, and the date of submission. It is advisable you use file covers so that the paper is securely bound.
The term paper will be marked following the guideline below.
Marking Guideline for Term Paper
Work layout from cover to references 2 marks
Precise and relevant introduction 4 marks
Appropriate themes/ sub-topics and readability 10 marks
Appropriate in-text referencing and quotations 6 marks
Appropriate conclusion 4 marks
Adequate and formatted references 4 marks
TOTAL 30 MARKS
In order to get relevant information, use books and the Internet. Information from the Internet is to be edited and never to be presented in the term paper in the manner it has been downloaded. Use American Psychological Association (APA) Referencing Style, which you can download from the Internet.
Some References/Sources
Akinpelu, J.(1981). An Introduction to Philosophy of Education. London: Macmillan.
Chukwu, C.N. (2002). Introduction to Philosophy in an African Perspective. Eldoret: Zapf
Chancery Research Consultants
Njoroge, R. and Bennaars, G. (1986). Education and Philosophy in Africa. Nairobi: Transafrica Press
Ochieng'-Odhiambo, F. (1995). African Philosophy. Nairobi: Consolata Institute of Philosophy.
Oruka, H.O. (1990). Trends in Contemporary African Philosophy. Nairobi: Shirikin Publishers.
Oruka, H.O. (1997). Practical Philosophy: In Search of an Ethical Minimum. Nairobi: East African
Educational Publishers.
Osabutey-Aguedze, I.D. (1990). The Principles Underlying the African Religion and Philosophy: A Text
Book on the Aesthetics of the Blackman. Nairobi: Mailu Publishing House.
Knight, G.R. (91998). Issues and Alternatives in Educational Philosophy. Michigan: Andrews University
Press.
Muller, M. (1952). Indian Philosophy. Calcutta: Susil Gupta
For further information contact:
Dr.Atieno Kili K'Odhiambo Mobile Phone No. 0724750739 or 734698560
E-mail:atienokili@gmail.com or atienokili@yahoo.com or kili@uonbi.ac.ke

/sites/default/files/cees/education/edufoundations/TFD%20201%20TEACHING%20SCHEDULE%202015.doc