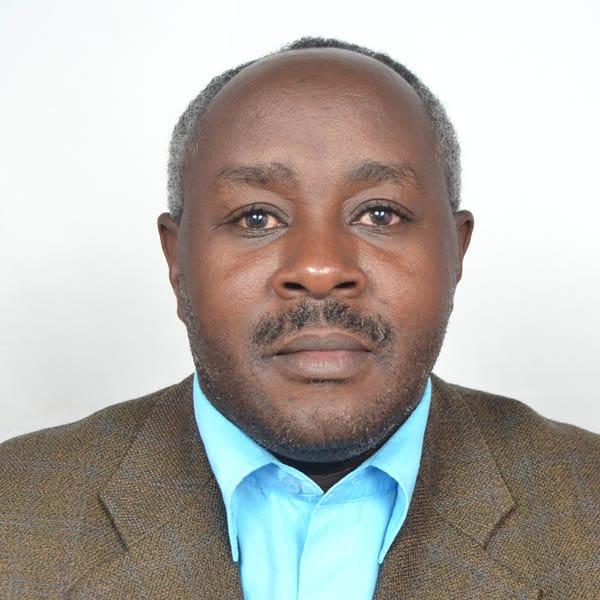 Prof. Daniel K. Gakunga (Chairman,
Department of Educational Foundations)
Dear Students, Faculty, and Visitors,
It is with great pleasure and enthusiasm that I extend a warm welcome to you all to the Department of
Educational Foundations at the Faculty of Education, University of Nairobi. As the Chairman of this
esteemed department, I am honored to embark on this exciting journey of academic excellence and
personal growth alongside each and every one of you.

The Department of Educational Foundations offers a diverse range of programs designed to provide a
comprehensive and transformative educational experience. Our undergraduate programs include
Bachelors Degrees in Education for Arts, Science, ICT, and Physical Education. These programs equip
students with the knowledge, skills, and pedagogical approaches necessary to excel as educators in their
respective fields.
For those seeking to pursue advanced studies, our department offers postgraduate programs at the Masters and PhD levels. We provide specialized training in the areas of Comparative and International Education, History of Education, Philosophy of Education, and Sociology of Education. These programs enable students to engage in in-depth research, critical analysis, and theoretical exploration, fostering a deep understanding of the foundational principles that underpin the field of education.

Under my leadership, our department strives to create a nurturing and inclusive environment that fosters
intellectual curiosity, critical thinking, and a passion for lifelong learning. Our distinguished faculty
members, renowned experts in their fields, are committed to providing quality instruction, mentorship,
and research opportunities to our students. Through engaging lectures, hands-on experiences, and
interactive discussions, we aim to cultivate a deep understanding of educational foundations and empower
our students to make meaningful contributions to the field.

As Chairman, I encourage active engagement and collaboration among students, faculty, and staff. We
value diversity, respect different perspectives, and embrace a multicultural approach to education. Our
department is a vibrant community where ideas flourish, research thrives, and meaningful connections are
forged. I invite you to explore our wide range of programs, research initiatives, and extracurricular
activities, which are designed to support your holistic development and ignite your passion for education.
On behalf of the Department of Educational Foundations, I invite you to navigate our departmental
website, where you will find detailed information about our faculty, research projects, events, and the
various resources available to support your academic journey. Feel free to reach out to us if you have any
questions or require further assistance.

Once again, I extend a warm welcome to all students, faculty, and visitors. Let us embark on this exciting
educational voyage together, shaping the future of education and making a positive impact in our
communities and beyond.
Sincerely,
Prof. Daniel K. Gakunga Chairman,
Department of Educational Foundations