1) Prof. Gerald Kimani

:(in-service) (RANK 1): 

T

ransformative leader in Teacher Education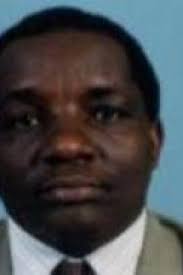 Prof. Gerald Kimani: For exemplary academic leadership that has yielded transformative milestones in the College.
Ten years after the transfer of the Faculty of Education to Kenyatta University College, Prof. Kimani fought for the reestablishment of the faculty within the College of Adult and Distance Education.  The College was then restructured and renamed College of Education and External Studies.  During his tenure as Dean, he championed staff development and training for the Faculty, and enhanced and strengthened both undergraduate and postgraduate enrollment.  He was also instrumental in the development of physical infrastructure including construction School of Education Complex, CEES Library and student hostels.
 2) Prof. Patrick O.O. Digolo (in service) (RANK 2): 

A pioneer in Pedagogical training and institutional mentorship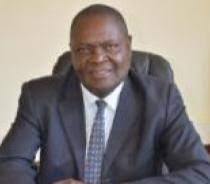 Prof. Patrick O. O. Digolo: Notable contribution is championing the establishment of the Centre for Pedagogy and Andragogy, which has recently teamed up with the Pedagogical Leadership in Africa (PEDAL) group to expand its activities in the region.  The Centre has attracted trainers from several African countries, the USA and other Universities within Kenya.
The interaction between our staff and those from other universities makes the University of Nairobi a strong mentor in the region.  It also strengthens the Centre's strategic objective of enhancing the visibility and impact of our University.  So far, the Centre has trained 1000 lecturers from the University.
3) Prof. Lucy Kibera (in service) (RANK 3): 

An outstanding educationist and staff mentor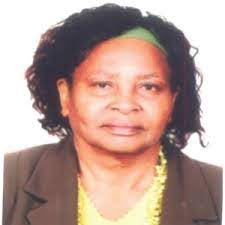 Prof. Lucy W. Kibera: Is being recognized for championing the introduction of digital technology in the management of student records and teaching and learning in the School of Education.Prof. Kibera has also contributed to revitalizing programme delivery and curriculum instruction in the College.
Prof. Kibera has been a key research mentor of both students and staff, and a strategic plan developer and consultant for many institutions in Kenya.
4)

Prof. Hellen Inyega (in service) (RANK 4): 

outstanding resource mobilizer and champion of curriculum innovation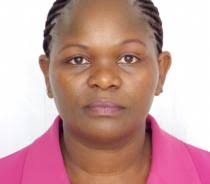 Prof. Hellen Inyega: Is being recognized for her efforts in developing early years instruction curriculum in schools.  Her focus is on curriculum design and development, capacity building and performance management, project design and implementation.
Her fund-raising campaigns and international collaborations have been very successful and have benefited the College in terms of acquisition of digital equipment (USAID Grant), capacity building (In-service teacher training), and collaborative research with other Universities e.g. The Tusome Project with Makerere and Purdue University), as well as contribution to the new Competence Based Curriculum and our Early Childhood Education Programmes.
The digital equipment acquired through USAID grant (150 Laptops, 217 Tablets, 4 Projectors, 10 Cam Coders, 10 Scanners and Digital Cameras) has been very useful to the College for curriculum innovation and current pedagogical training.  This is in addition to the funds obtained for research and development, as well as support to the Kenya Science Nursery School learners.